Dentist in Whitechapel, East London

Excellent service and NHS too! A great team. I have recommended them to all my family.

N Nessa
Why Choose Us
Our Team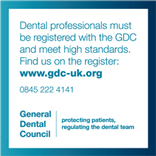 All our dentists adhere to the rules governing the profession under strict guidance from the General Dental Council (GDC) "Standards for Dental Professionals".
Practice Manager
Michelle (Tilly) Zucker
Tilly started working at Abbey Dental Whitechapel in 1997 as a receptionist/dental nurse. Since 1999 Tilly has taken on the role as practice manager and brings a wealth of experience to the team. Tilly is dedicated to supporting and developing the team and is focused on the delivery of excellent care.
In her spare time Tilly enjoys traveling, socialising and spending time with her family.
Dentists
Kanka Uddin
BDS (Manc)2006.
GDC Registration No. 103255
Uddin qualified in 2006 from The University of Manchester, and carried out her vocational training in Liverpool. She then worked as an associate for a year and a half in a busy NHS practice in Manchester, before moving back to work in London in May 2009.Uddin enjoys all aspects of general dentistry and has a particular interest in paediatric dentistry.
Languages spoken: English and Bengali
Samiyah L Kalam
BDS (Manc) 2002.
GDC Registration No. 80495
Kalam graduated in 2002 from Manchester Dental School and carried out her VT in the Lancaster Primary Dental Service, dealing mostly with dental emergencies, trauma and acute dental pain. She has had many years of experience in both Private and NHS dentistry, is a member of the BDA and continues to strive for professional excellence by keeping abreast of the latest and most current dental treatments by attending regular dental courses. She enjoys all aspects of dentistry, in particular oral surgery, cosmetic and restorative dentistry. Kalam is a valued member of the team.
Languages Spoken: Apart from English, she is also fluent in Hindi, Urdu and Bengali.
Rohit Kumar
BDS Lpool 2012
GDC Registration No. 227519
Kumar qualified from Liverpool University in 2012 and has since been working in general practice providing dental care for his patients.
Kumar has a keen interest in further education and is currently undertaking his MFDS examinations and a PG cert in Implantology. He has a particular interest in minimally invasive Cosmetic dentistry and Endodontics.
In his spare time he enjoys playing a variety of spots especially football and badminton.
Kieran O'Brien
BDS Lond 2011
GDC Registration No. 212915
O'Brien graduated from King's College London in 2011 and undertook vocational training in Surrey. He then worked as an associate for 2 years in South West London and joined Abbey Dental in 2014.
O'Brien enjoys all aspects of general dentistry, particularly Oral Surgery
Dimple Shah
BDS (INDIA) 2002 ,Statutory Exam (UK) 2008
GDC Registration No. 136788
Shah graduated from Mumbai University in India before relocating to London where she completed her Statutory Exam in 2008 and completed her vocational training in Kent in 2009 in accordance with KSS Deanery.
Shah is compassionate and empathetic with her patients. She offers comprehensive dental services including cosmetic, restorative, oral surgery & Preventative care.
Shah is committed to continuing professional development and making sure that patients receive plenty of TLC during appointments.
As well as English Shah speaks various Indian languages including Hindi, Gujarati and Marathi.
Hygienists
Afroza Begum
Dip Dental Hyg & Ther Eastman Dental Institute Royal College of Surgeons 2008
GDC Registration No. 171438
Afroza Begum graduated from the Eastman Dental Institute in 2008. She undertook great challenges post studies by helping victims in the Indonesian earthquake in 2009 and the IDP in the camps in Peshawar. Her passion is helping people to help themselves and when it came to raising funds for the 'malaria no more campaign' she even jumped off a plane in a tandem skydive!
Afroza is a helpful and committed to getting the best results for every patient.
As well as English, Afroza can also speak Bengali and is happy to give oral hygiene instruction to help with the process of returning your gums back to health, answering any questions about treatment happily.
In addition to dental hygiene, Afroza carries out teeth whitening and can offer hygiene treatment using a special Airflow polishing device for those smoking and corsodyl stains.